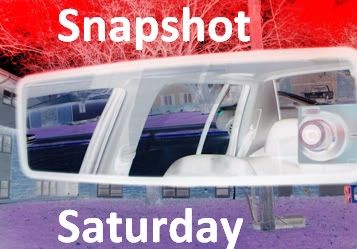 Joining my friend Tricia with Snapshot Saturday. Click through and join her in sharing your photo!
Today was WAGGS (World Association of Girl Guides - the pre-Girl Scout group) day for our Girl Scout Service Unit. There was a big to-do at a local park with lots of fun times and activities. Here would be Mighty Mouse sitting on the shoulder of the troop Leader. She manages to get little special privileges like this where ever she goes. It pays to be cute!
Notice the Ladybug apron? Apparently aprons are not just for the kitchen anymore. I have to fight her to keep her from wearing it to school!!!